1) On the home page of the site https://tlc-mobile.com . you can register by clicking on Sign up. If you want to create a new account, click Sign up. If you are a already registered user, go to the portal by link Login.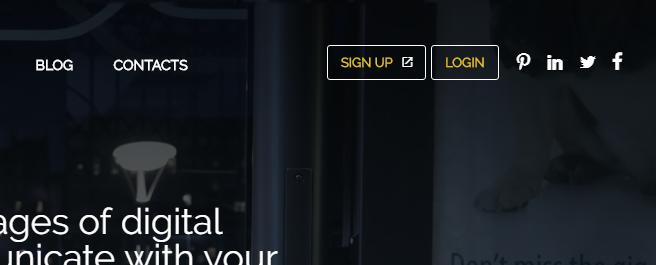 2) Enter your login and password at TLC Mobile Bulk SMS Portal.. Don`t remember your Login or Password? Not a problem! Go to Forgot your password? and recover it, by your email or login.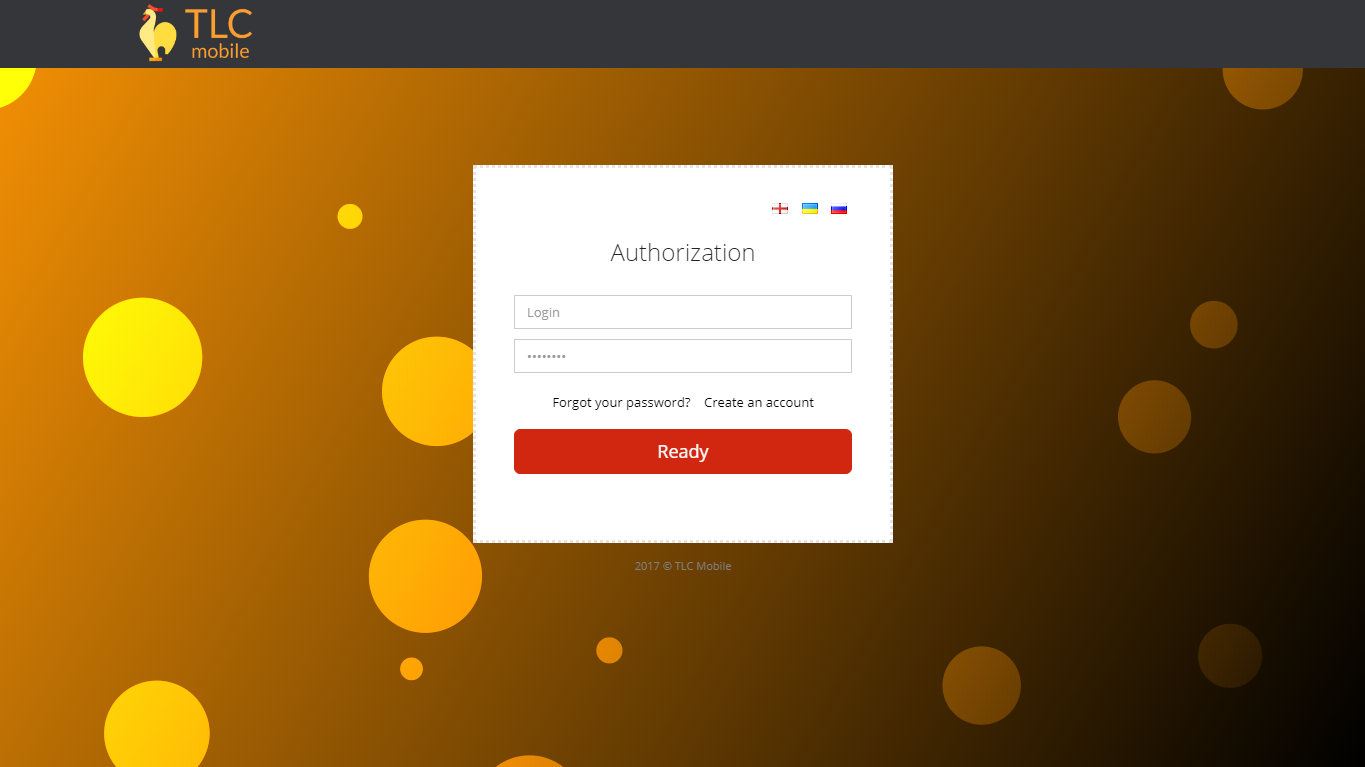 3) New to our service? Go to Sign up.
Fill out the required information:
Login
Password
Name and surname of the CEO of your company
Full number of your mobile telephone, where you can receive activation SMS from us
Please use the registration number when registering, which will be under the control of the responsible persons of your company, as it will be a key element in restoring access to your account.
Go through all stages of account registration and prove that you are a human by CAPTCHA.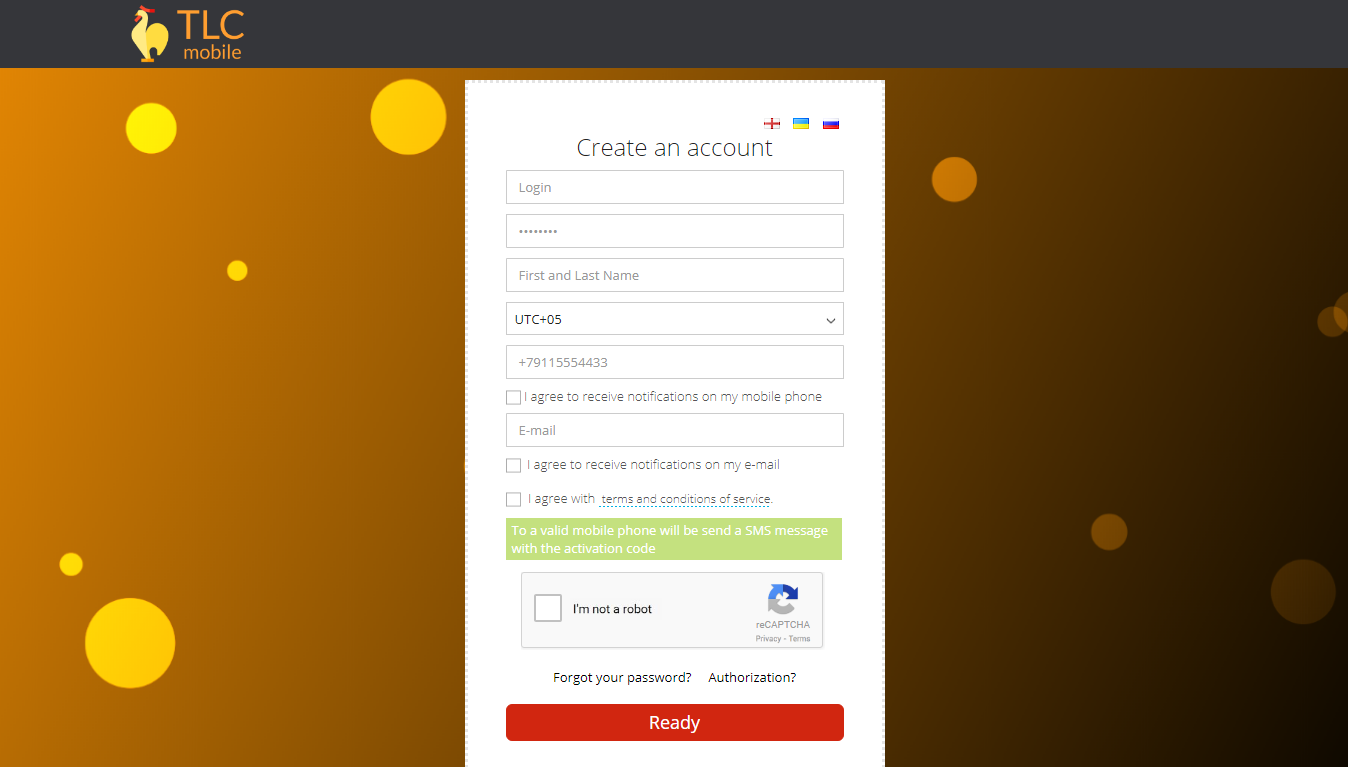 4) After succesfull registration you will enter your personal cabinet. In order to start using our service in full functionality, you need to enter the activation code that you received on the phone. After activation you can send first SMS message. You have a test balance on your account in the beginning and it`s enough for sending a couple of SMS.
5) In the left sidebar you can see information about your Personal manager, this person will be your assistant in the future: you can address him all possible issues you have by email or Skype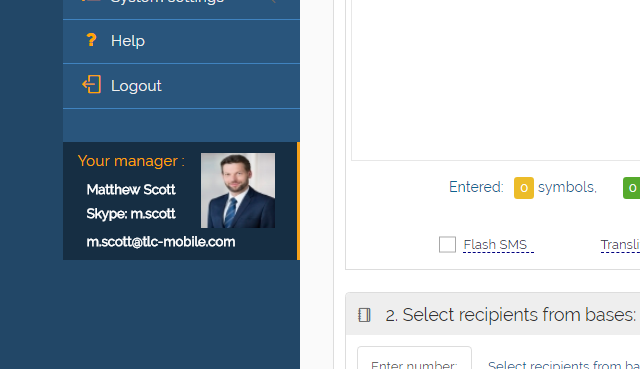 6) Initially your account is in test mode and have limited functionality. You have test balance, SMS moderation in your account and opened some limited list of destinations for SMS dispatch.
Need full-featured mode for you account? You need to do next steps:
1) You need sign agreement with our company. Go to Settings => Agreement Data.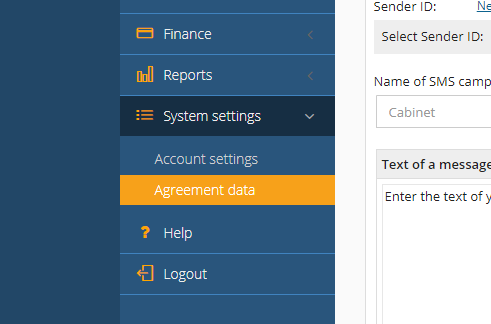 We need to know more about you and receive information about your company for agreement.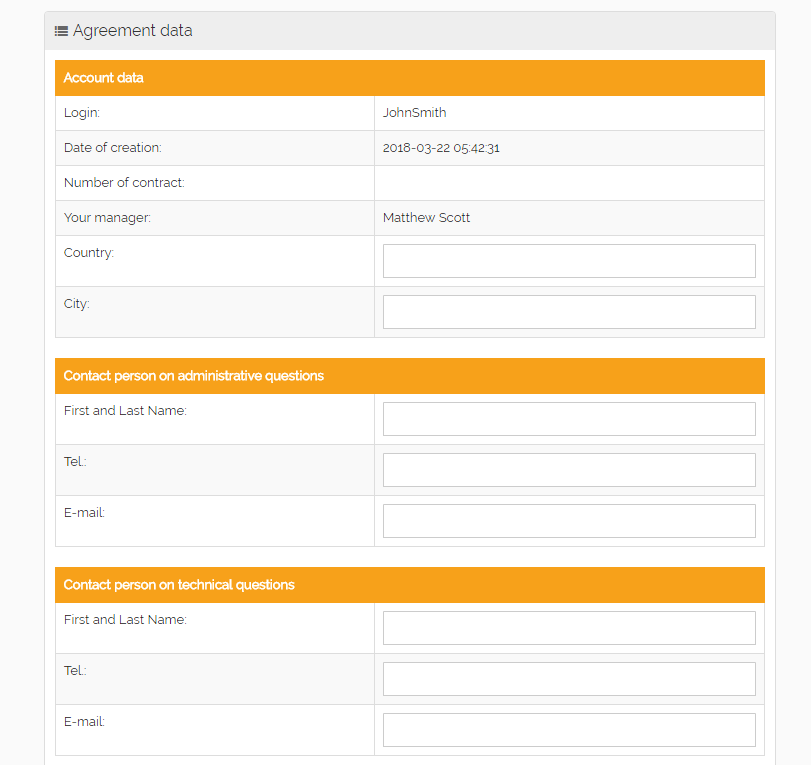 Enter the next information:
Registration data about your business - Country and City.
The name of the owner company and contact information.



The General Director`s First and Last Name , this is who owns the company and have power of the authority to act for interests of the company.
Full name of the company and its legal form , for example. JSC CITI GROUP.
Requisite of the company. This information will be generation of agreement, invoicing and financial statistics.
2) Click the Contract button.
3) Print the agreement and put the sign on each page.
4) Scan a copy with your signatures and stamp .and send copy of agreement to your Personal manager for countersign
5) Within period of 1 calendar month, you will need to exchange with us the original contracts by post
6) After we receive the signed original contract , we will switch your account into full functionality mode.