1) You can see the list of available Senders ID or make request for another Sender ID in the section SMS => Senders list.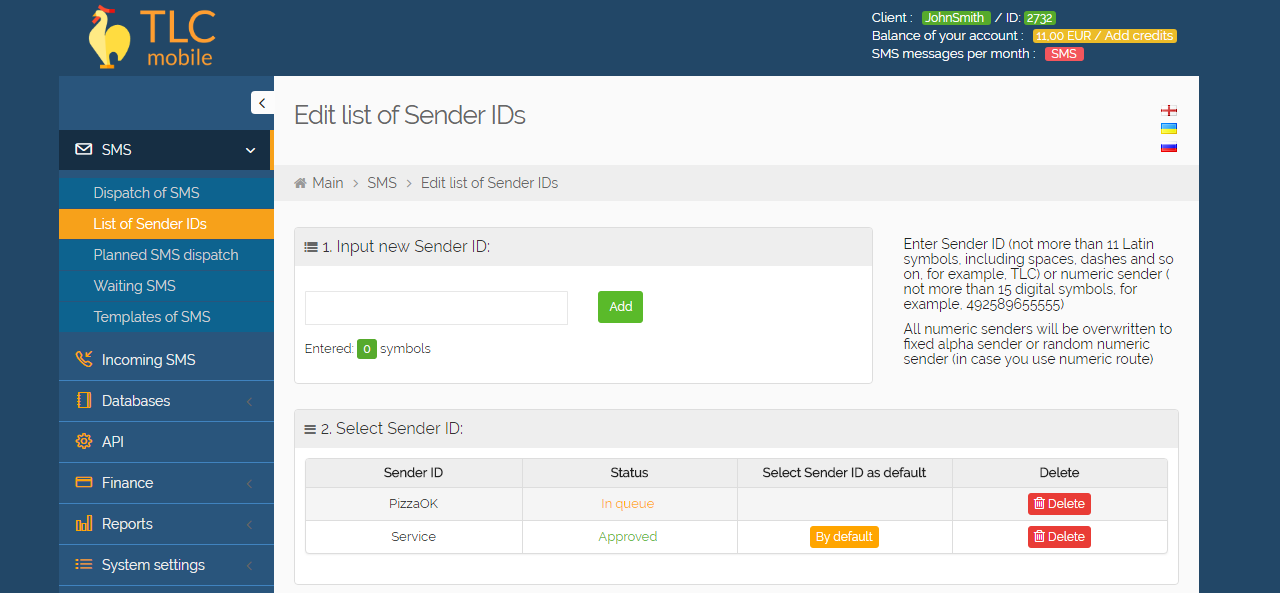 2) By default, you offer our clients use only Sender ID "TLC". For some countries Numeric Sender ID is also available besides "TLC". If you need another Sender ID, write text of new sender and click Add. Inform your Account manager by email about wish to register new alpha name and country, where you need to use it

3) We send your desired Sender ID on registration to mobile operators and inform you when registration will be completed. Check the status of submitted Sender ID - the status "In the queue" now.

4) After registration of Sender ID by mobile operators, the status of the Sender in your account will change to the status Approved from status In the queue You will see the status of Refused if we receive negative answer from mobile operators. In anyway we`ll keep you in touch about status of your request.