1) Send SMS from the Section SMS => Send SMS . In the beginning you can send SMS only to the limited list of countries that are opened in your account. Know more about opened countries, prices for them and how to send SMS to new directions by article What countries do I have in account and what is the cost of SMS in these areas?.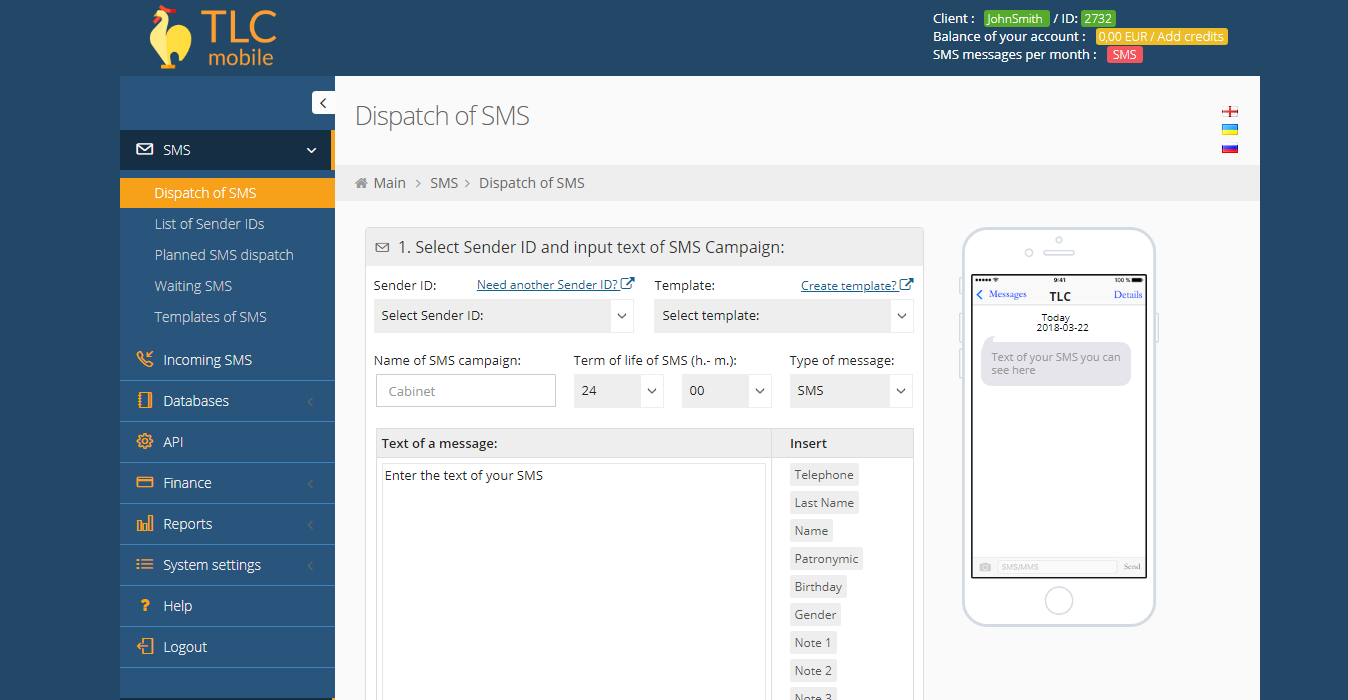 2) Select Sender ID . By default, we set up Sender ID "TLC", It`s possible use your desired Sender ID. Name your SMS Campaign (by default it`s "Cabinet"), lifetime of SMS (24 hours by default), enter text of your SMS , at the bottom You can see lenght of your SMS and quantity of SMS it will be send finally. Also you can use template of SMS message, prepared in advance.
3) what will the text of your message look like on your telephone you can see on the right display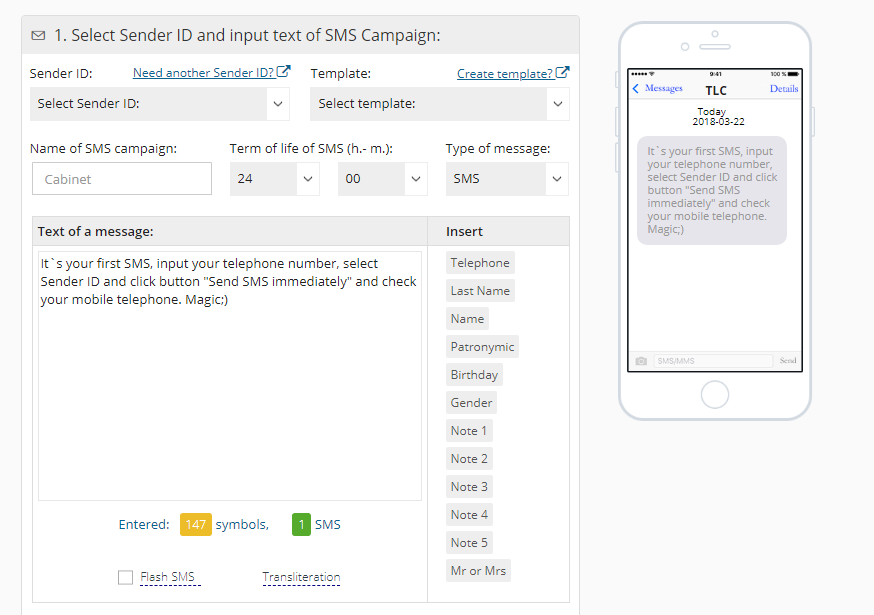 4) You can enter as the one telephone number, as some phone numbers. Also it`s possible select concrete subscribers from your phone databases and Select subscribers from databases . Additionally You can also upload your telephone numbers directly from XLS-file in the tab Upload from file.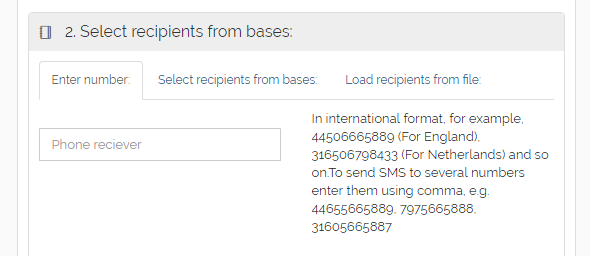 5) You can make SMS Campaign dispatch just now by button "Send SMS immediately" (green indicator shows the quantity of SMS will be sent). If you have low balance for sending SMS messages, you can know more how to recharge the balance in the article How to recharge the balance?.

6) For sending an SMS in some time, click at tab "Plan SMS dispatch for the future". Select the exact time and other parameters of SMS dispatch ( for example Smooth dispatch).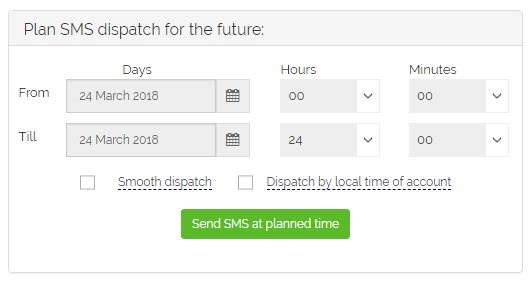 7) After start SMS dispatch You will see a preliminary total of your SMS Campaign, you can check correctness and after making sure that it is OK, click the Send button.

8) You will see a service notification in the top, that your SMS Campaign was queued, and check the progress of your SMS campaign on the right pop-up window. When this scale is over 100%, it means all SMS were sent to mobile operators and your recepients will receive your SMS messages soon.
9) If SMS Campaign was planned for the future time, you can see your SMS in the section SMS => Scheduled SMS Dispatch.